Proactive Investments in Climate Solutions
"We're now moving from avoiding harm, to proactive investments that address the challenges facing the world," says John O'Shaughnessy, the CEO and CFO of Franciscan Sisters of Mary (FSM) in St. Louis, which runs a nonprofit health system throughout the Midwest. From its $100 million in assets, FSM has carved out an allocation of $10 million for impact investments focused on countering climate change. The congregation has so far committed $6.5 million to private climate change-curbing investments such as $500,000 in the Lyme Forest Fund, a private real estate fund that acquires and sustainably manages forestland; $1 million in Clean Fund Holdings, a private debt fund that helps finance energy efficient updates to commercial properties; and $250,000 in M-KOPA, a consumer lending company that pioneered pay-as-you-go solar in East Africa that now reaches over 200,000 households with affordable solar systems.
Exciting Potential -Islamic Finance - Sukuk- Green Bond
The Sukuk  - A Green Bond: One of the most interesting alternative approaches to developing investments in domestic capital markets for clean energy, is to expand the role of Islamic finance in equity-based markets in both stock and sukuk (Islamic bond) markets. Sukuk is an Islamic financial certificate, similar to a bond in Western finance that complies with Sharia, Islamic religious law. Sukuk bonds do not pay interest, but instead offer the investor a share of ownership in the project they are supporting. Green projects funded by sukuk include clean energy, mass transit, water conservation, forestry, and low-carbon technologies. Like conventional bonds, green bonds can be issued by a corporate, bank or government entity. Malaysia, as one of the most active Islamic finance centers, is taking the lead to provide a marketplace to fund green sukuk bond projects. The UAE recently issued the first Shariah-compliant bond designed for financing green energy products. This initiative is anticipated to open up the regional Gulf market and allow smaller corporations to pursue "green sukuk" as a means for financing their products and services. The Sukuk market is a fast-growing segment with assets equivalent to about 15 percent of the industry.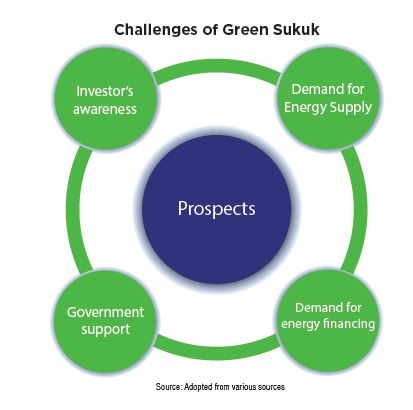 Leverage Poverty Reduction Impact Investing Models to Clean Energy
We also see exciting potential in leveraging existing faith-based investing approaches (micro-loans, social enterprise, etc.) that are used for poverty reduction, but recognise further research is needed to explore the potential of FBO impact investments to help bend the arc of energy poverty, which is critical to meeting the 1.5-degree temperature rise ambition articulated in the Paris Agreement and as outlined in Sustainable Development Goal 7 (SDG7).  Finally, though still in nascent form there is potential for FBOs to combine funding across faiths on climate solutions investment funds.
Was this helpful?